We've seen businesses, colleges and communities turn energy innovations into action, but what are you doing?
We challenge you to make a difference in your daily life. Is this the year you install a rain barrel and use less water? Are you going to save your company energy and money by linking your building to its neighbors or do an energy makeover on your house? Planet Forward members have done it...can you?
At our upcoming conference, Planet Forward will highlight participants who demonstrate a clear commitment to sustainability and turning innovation into action. These participants will challenge themselves to meet a tangible goal in the next year that the Planet Forward community will follow online and on TV.
You can participate now by accepting an #InnovationChallenge below or submitting your own. Just tweet using the hashtag, #InnovationChallenge and your challenge could be featured at our conference!
Here are a few ideas for how you could turn innovation into action:
The managers at the the Pennsylvania Farm Show Complex and Expo Center have employed a suite of best practices to keep runoff out of nearby waterways. The savings associated with the systems will surpass the initial investment over time. Simply put, says Executive Director Patrick Kerwin, the greening effort at the Complex makes good business sense.
Will you take this innovation challenge? Tweet it! Tweet #InnovationChallenge
Matthew Grocoff is taking their 111-year-old house and transforming it into a net-zero energy home. This is not just about lightbulbs, it's about dramatically rethinking the way we get and use energy in our daily lives.
Will you accept this innovation challenge? Tweet it! Tweet #InnovationChallenge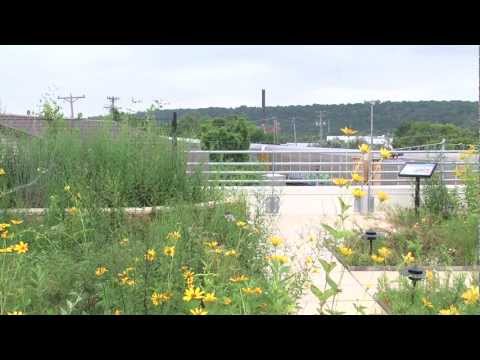 Green Roofs on Public Buildings
When St. Paul, Minnesota, needed a new firestation, what did they do? They put a green roof on it. Now, it's growing veggies and becoming a center of the community. Will you help a new public building be green?
Will you accept this innovation challenge? Tweet it! Tweet #InnovationChallenge